Subsea ROV Support Vessel
The UT 745L design Northern River is a modern vessel with a large general deck capacity
for support of remotely operated vehicle, survey and diving operations. She is equipped
with a class-2 dynamic positioning system and is certified for subsea operations. The
vessel was extended by 10m in 1999.
The vessel is equipped with a 50 ton safe working load crane with a range of 10 m, a
20 ton knuckle boom deck feeder crane and a 0.5 ton knuckle boom crane.
A Supporter WROV system is permanently mobilised on this vessel along with it's own
launch and recovery system / tether management system TMS.
In December 2011 the vessel was sold to UK owners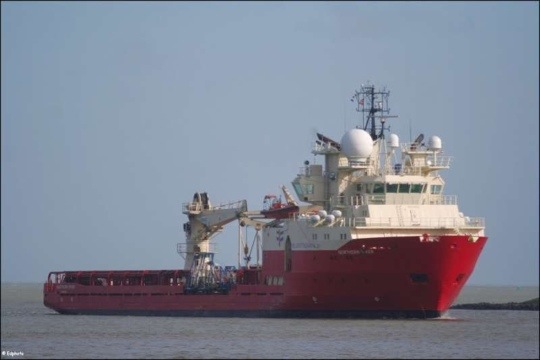 Kommentarer